How To Choose A Watch
A high-quality,beautifully made watch can take pride of place in even the most discerning wardrobes.But there so many people who don`t know how to choose the right watch,and they even don`t know the differences between different types of watches.Today I want to show you three common watch types.
1.Mechanical
A mechanical watch has a movement that`s powered by a mainspring that is wound by hand.Once the mainspring is wound,it slowly and evenly unwinds,causing the second hand to move in a smooth,sweeping motion around the watch`s face.
2.Automatic
Automatic watches are pretty much just like mechanical - they`re powered by a mainspring and use intricate gears to move the watch hands - but they don`t require the user to hand-wind the watch to keep it ticking.
3.Dress Watch
This watch is special for well-to-do gentlemen who wanted to start wearing their timepiece on their wrist, rather than in their pocket.So as the name implies,you wear a dress watch for dressier more formal occasions like with a business suit or a tuxedo.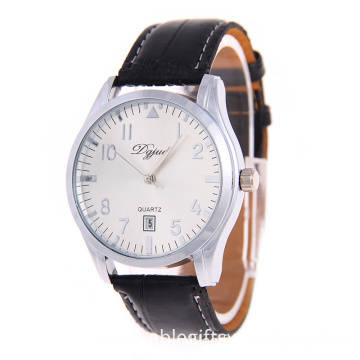 How to choose the right watch when you facing so many choice?Maybe you should take a look at Dongguan Able-Gifts,China.We have dedicated in producing watches and Silicone Products for more than 6 years.And we specialized in Quartz Watch,Digital Watch,Stainless Steel Watches and so on,you surely will get the most suitable watch here.