Learn Something About Quartz Watch
The Quartz Watches become the most common watch on people's wrist for they are incredibly accurate and very affordable.
A quartz movement uses electricity from a small battery.And Because quartz watches use electric pulses to move the second hand,they have a distinctive [tick tick tick" movement.And they`re much more accurate and can withstand far more of a beating than mechanical or automatic watches.It`s for this reason that most [sport" and [field" watches use a quartz movement.
Therefore,the advantages of Quartz Watches are very obvious.They have the most accurate time and will never lose or add seconds throughout the day.
They are durable and affordable,for they have few moving parts,and almost always cheaper than mechanical and automatic varieties.
What's more,the Quartz Watches barely have weakness except it isn't moving smoothly and lack of romantic for they don't have the long history like mechanical watch or dress watch.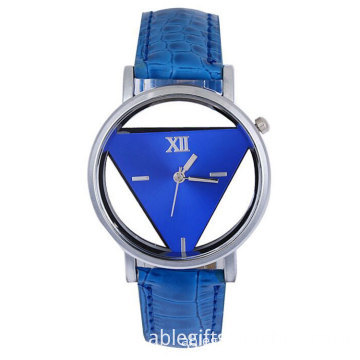 Are you interested in Quartz Watch after knowing something about it?Please take a look at Dongguan Able-Gifts,China,We have dedicated in producing watches and Silicone Products for more than 6 years.And we specialized in Quartz Watch,Digital Watch,Stainless Steel Watches and so on,you surely will get the most suitable watch here.